Because I like panicking, I have decided that it would be healthy to add another anxiety to my current list (which include things such as joblessness, more joblessness and being broke.). I call it learning to speak French.


("Oh Toto! I don't think she's speaking English anymore! [And here come the Wheelers!]")

Remember yesterday when I said I was reading David Sedaris' "Me Talk Pretty One Day" to avoid doing things I say I want to do? (It was painting by the way. I succesfully avoided it by getting out my charcoal instead.) Well, as I crawled into bed to read some more, I reached the part where he begins to go to French School. And it scared the living sh** out of me. 'Cause, according to David (we're totally on a first name basis) the French expect you to speak French on the first day of class. And I'm all "Merde! Je suis Americaine! Je ne pas comprend Francais!"

Which roughly translates to "American school has let me come as an idiot! WHY CAN'T YOU??!"

And so I am going to spend this afternoon listening to my French tapes, and have them in right now. (Repeat after me: Tu fume pa tros?) I might even go down to the school bookstore and buy some French workbooks. (Il faut de tu.) Because David made French class sound like THIS: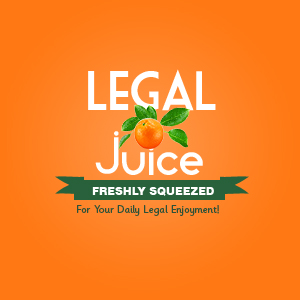 As I've mentioned before, I speak toddler French. I am starting to be able to read it, and I can almost follow a conversation if the people speaking go really slowly (C'est une question de gout. Question de gout, extactement.) but for the most part I still sound like a stupide Americaine when I open my mouth.

(Oui, Oui. Je les ai fait precuire sinon... parce que ca... Il fait les tremper et les cuire.)

If I was asked a question and required to answer in French, I would be able to answer "I like cats, and I am very hungry." Past that, I would certainly begin to cry. I am imagining the blank international stares right now.


And the sound of crickets. (J'ai oubilie la bouteille....Please, repeat after me.)

I want to avoid this if at all possible. I keep telling people I am going to take a class or something, so that I know how to get along to begin with. But I haven't done it. (Be careful, do not break the line. Try again. Et puis alors, a ce moment-la, on...) As you may have noticed.

But I do have a very nice collection of flash cards - 1001 FLASH CARDS! Speak in a week! - several French translators bookmarked on my computer (which make for very entertaining translations), a full french / english dictionary, a conversational french book, one cassette tape set and two French CD's found inside a rental car (not a complete set). I also still have the Frenchman's copy of La Quatrieme Main, which turned out to be a very bad way to learn French, indeed.

I will continue to immerse myself in the English version of this language. Then, with any luck, I will be able to say on the first day of French School "J'aime l'aventure, le voyage, en rencontrant les nouveaux gens et en mangeant de bons aliments. Je déteste quand les gens sont hypocrites et parlent le pauvre français."

Which loosely translates to "I'm from America. Feel free to ridicule me in whatever language you speak, as I clearly only know one. We're all like that; it's really okay."

(This is the end of Step 6. This is the end of Tape 1. Please continue on Side 1 of Tape 2.)

Wish me luck.